Instead of throwing away your old school furniture into another local landfill, why not consider recycling it or giving it a new lease of life?
Not only is recycling extremely beneficial to the environment but prolonging the life of existing school furniture is a great way of reducing global warming by reusing products that might just need a lick of paint to look fantastic again.
At Willowbrook, we manufacture our school furniture with quality and longevity in mind, using only the best and strongest materials to maximise its life cycle. For example, all of our wooden products are made from an 18mm MDF which comes with a ten-year guarantee, though we know most schools will continue using our furniture long past the warranty.
In this post, we're talking about the best ways to recycle your old-school furniture and some things to consider before you chuck it away!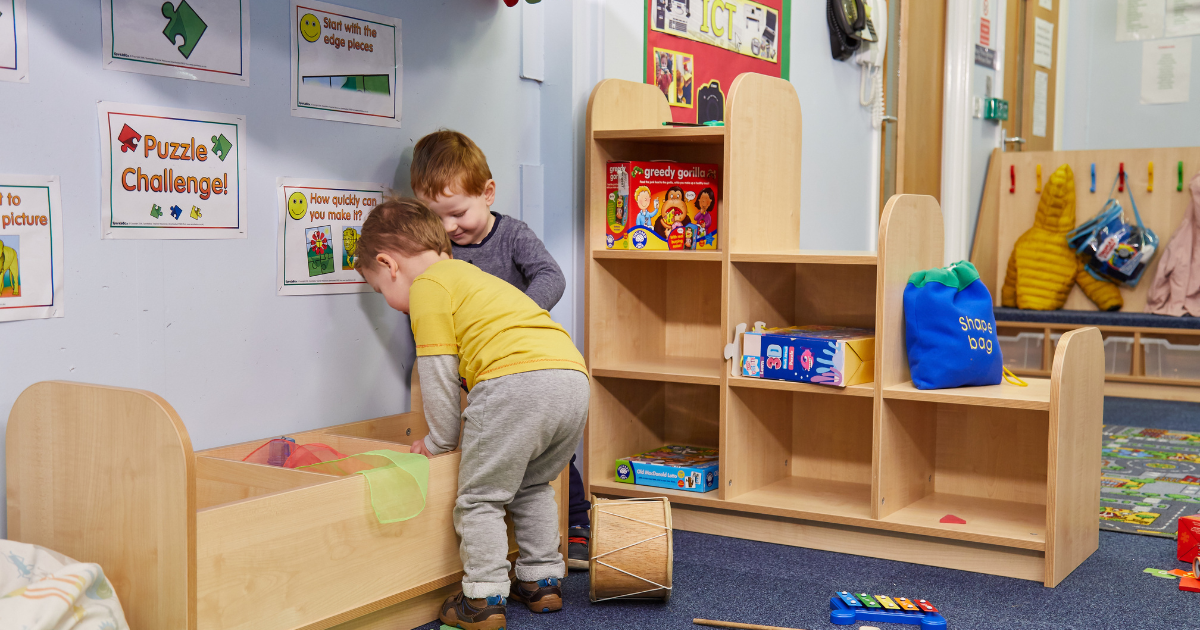 Donate Your Old School Furniture
If you cannot use your old school furniture, why not donate it to another school in the local area that needs it? Places like early years centres, primary schools, and specialist schools may find a donation of furniture life-changing.
Donating unwanted assets is a great way to help out other people and reduce the amount of stuff going into landfill.
You could even start talks with local moving companies to see if they'll help you transport the furniture in return for some publicity on your social channels.
If you check out your local authority website, there should be some information on charities in your local area who accept educational furniture too.
If you don't want to donate your old school items yourself but still want them used by others – perhaps because they're too big or heavy – consider contacting your local hospital about how they handle their needs and whether they accept donated items from non-profits like schools.
Oftentimes, the furniture is still in usable condition too. Take our bookshelves, for example, we've designed them so that the shelves are fixed securely in place, making them sturdy pieces of furniture for years to come.
Reasons to Donate Old Classroom Furniture
Donating your old classroom furniture is great for many reasons, you can:
Help out disadvantaged students around the local area by supplying them with the resources needed to improve their learning environment.
Save money – no charges for taking your furniture to a landfill.
Aid the environment by preventing even more furniture from going to landfill.
Prevent tons of bad CO2 emissions from being released into the environment.
Extend the life cycle of your furniture through reusing and upcycling.
Enhance the reputation of your school by actively recycling old furniture and equipment and donating it to other schools.
Have an opportunity to set up a collaborative long-term project with schools and other non-profits that received your old furniture.
Repurpose Your Old School Furniture
There's nothing like a bit of upcycling to help you feel inspired.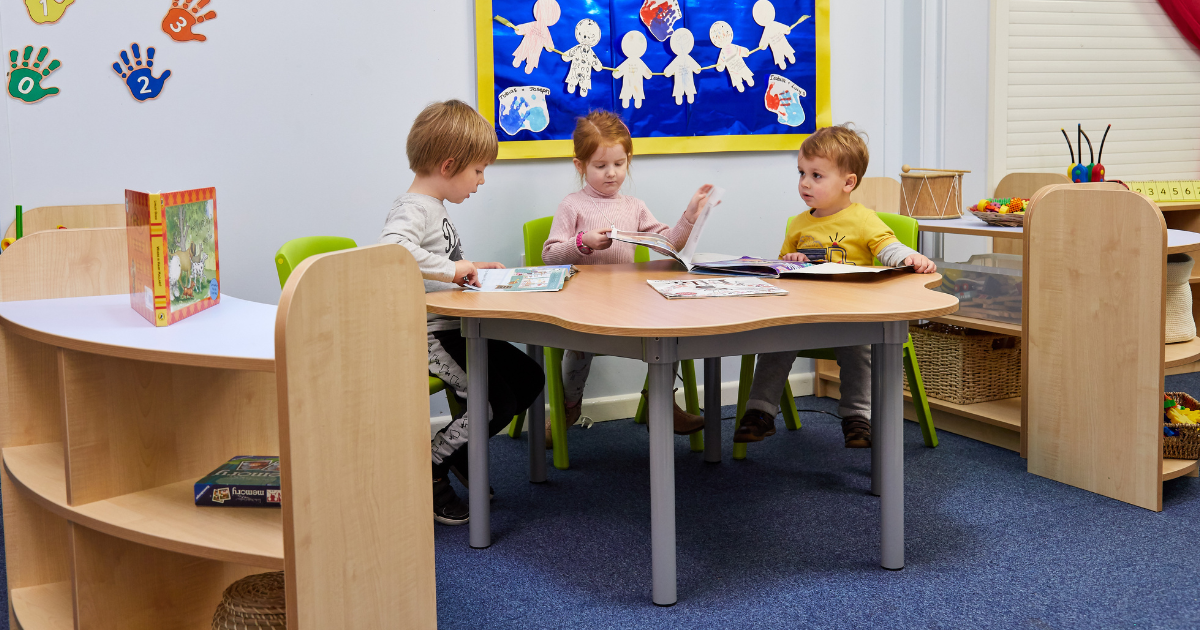 Coined in the 90s, upcycling is the concept of restoring or adding value to something already used – like school furniture. It's not an old concept, but it's one we tend to overlook in the age of materialism and want the next 'new' thing.
So if you have a bit of spare time and a flair for creativity, why not consider upcycling your old-school furniture? Upcycling is a great way to see if you can make something good out of your old furniture. You've got nothing to lose, especially if you're just going to throw it away anyway.
Get a few creative teachers together to see what you can come up with. Alternatively, check out our tips on what to do with your old-school furniture:
Use it in the playground to hold tools or outdoor supplies, like for a Forest School.
Paint it with colourful stripes or fun patterns if you want to give it a new look!
Sell them off as a fundraiser for your school's sports team, band program, or other extracurricular activities. This will help generate revenue for the school while getting students involved in recycling efforts and saving money on buying new items!
Have students use their creativity by creating art projects using recycled materials like old chairs, classroom tables, chalkboards and other items from classrooms that no longer serve their original purpose but still have plenty of life left in them.
Recycling and Repurposing is the Way Forward
There are so many ways you can reuse existing school furniture, take a step back and think about what would work best for you and your school.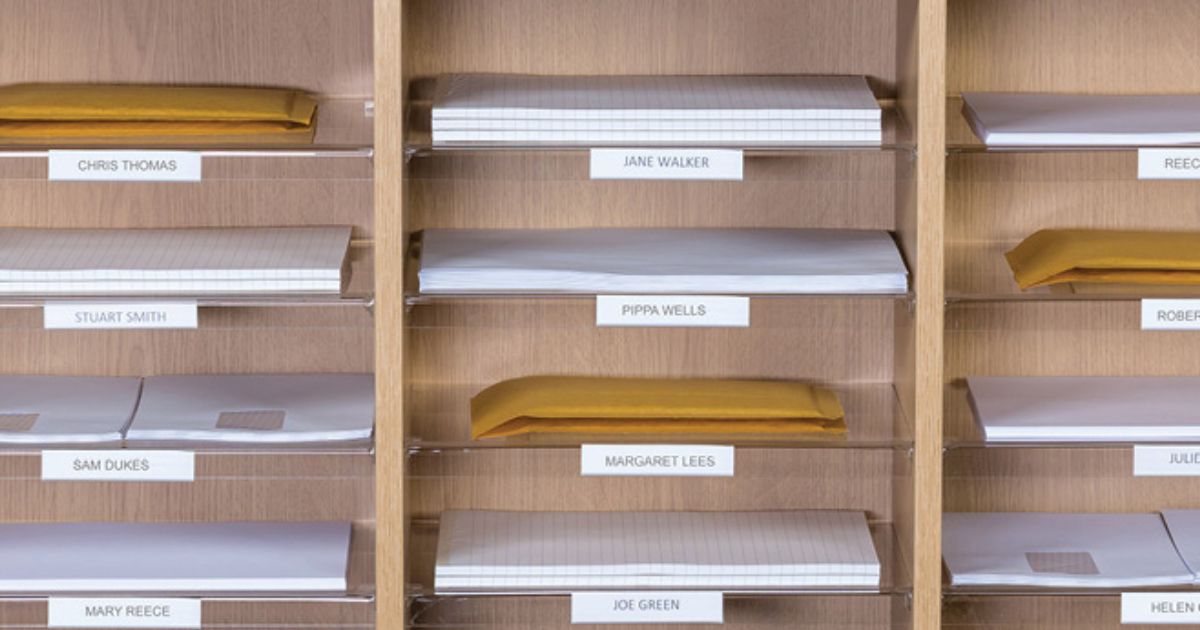 Schools are always looking for ways to make their budgets stretch further and this is one way that can help.
We hope we've inspired you to take a look at how you can reuse your old-school furniture. With just a little bit of creativity, you can find some new uses for the old items that are laying around.
It's important to think about what works best for your school and keep in mind any potential issues by using certain objects as decoration or art projects.
The Willowbrook Product Life Cycle
Sometimes you need to buy new school furniture.
If you need to replace your old school furniture, it's worth purchasing our products due to their long life cycle. We're proud to admit that we take our research and development very seriously, which is why we're so confident in the warranties we offer on our ranges.
We're here to help with upkeep too, as we understand you may not need or want to replace the whole product. Instead, we offer a bespoke service where we'll supply new handles, doors, castors – whatever you need – to help you restore your furniture to a usable standard. Just get in touch via one of our contact forms and we'll get one of our team to give you a call-back to discuss pricing and delivery.