As a teacher, you may have noticed that the furniture in your classroom can significantly impact the learning experience of your students. If you're looking to revamp your classroom or make some improvements, choosing the right school furniture can completely change the dynamic of any learning space. 
In this article, we'll explore how school furniture can impact your classroom and provide some examples of school furniture from us that can help you create the perfect learning environment for your students.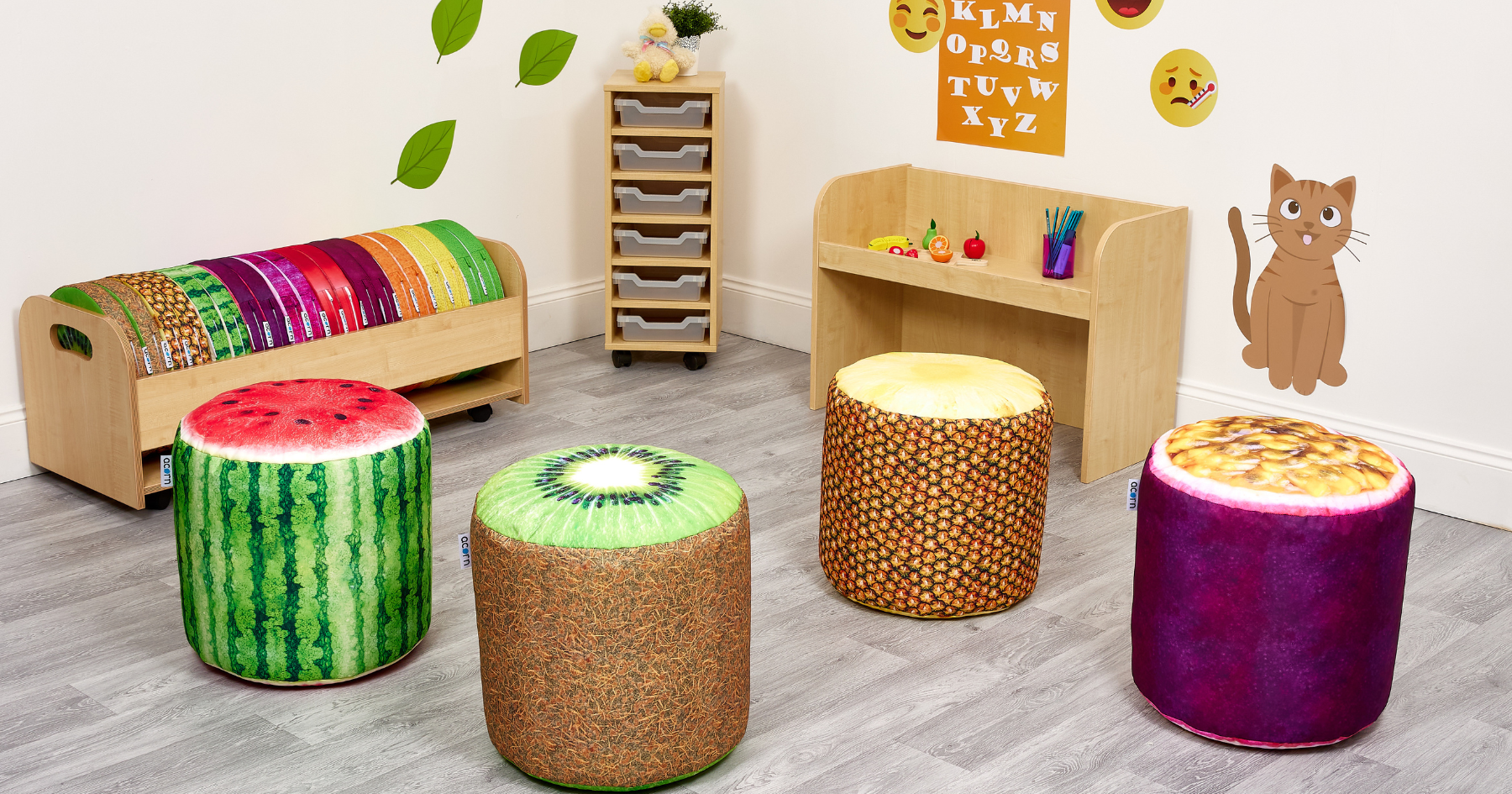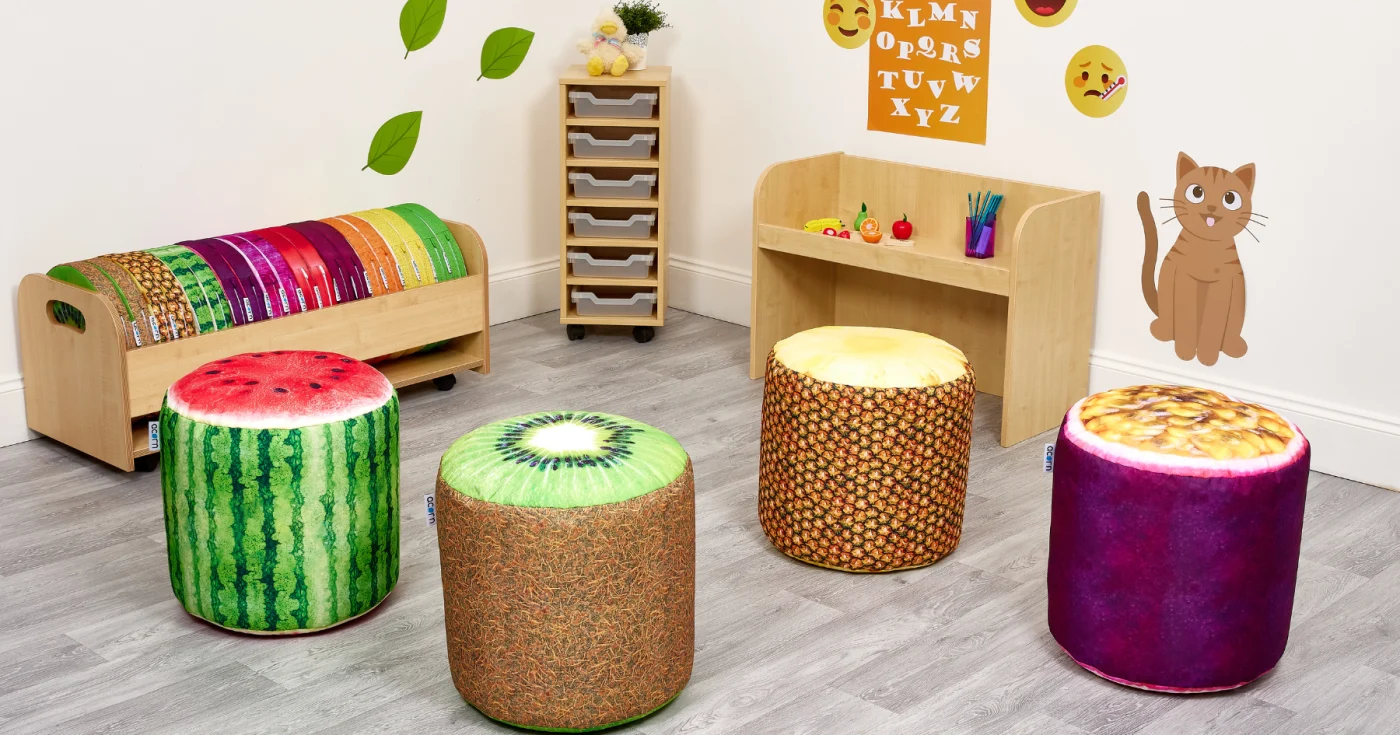 Ergonomics in the Classroom
One of the most significant ways that school furniture can impact your classroom is by affecting the comfort and ergonomics of your students. When students are comfortable and well-supported, they're more likely to be engaged in their learning and less likely to be distracted by discomfort or pain. Additionally, ergonomic furniture can help prevent posture-related injuries, which can be a real concern for students who spend a lot of time sitting at desks.
For example, our Jolly Back Mini Wedges are a fantastic choice for creating a comfortable and ergonomic seating option in the early years' classroom. These soft seats feature a slanted design which supports the natural curves of the spine, reducing the risk of back pain and discomfort. Not to mention, they're stackable and available in a multitude of bright and exciting colours. 
Jolly Back products promote sitting in a position which engages the body in the positive S position, rather than the negative C, by ensuring children's hips are higher than their knees.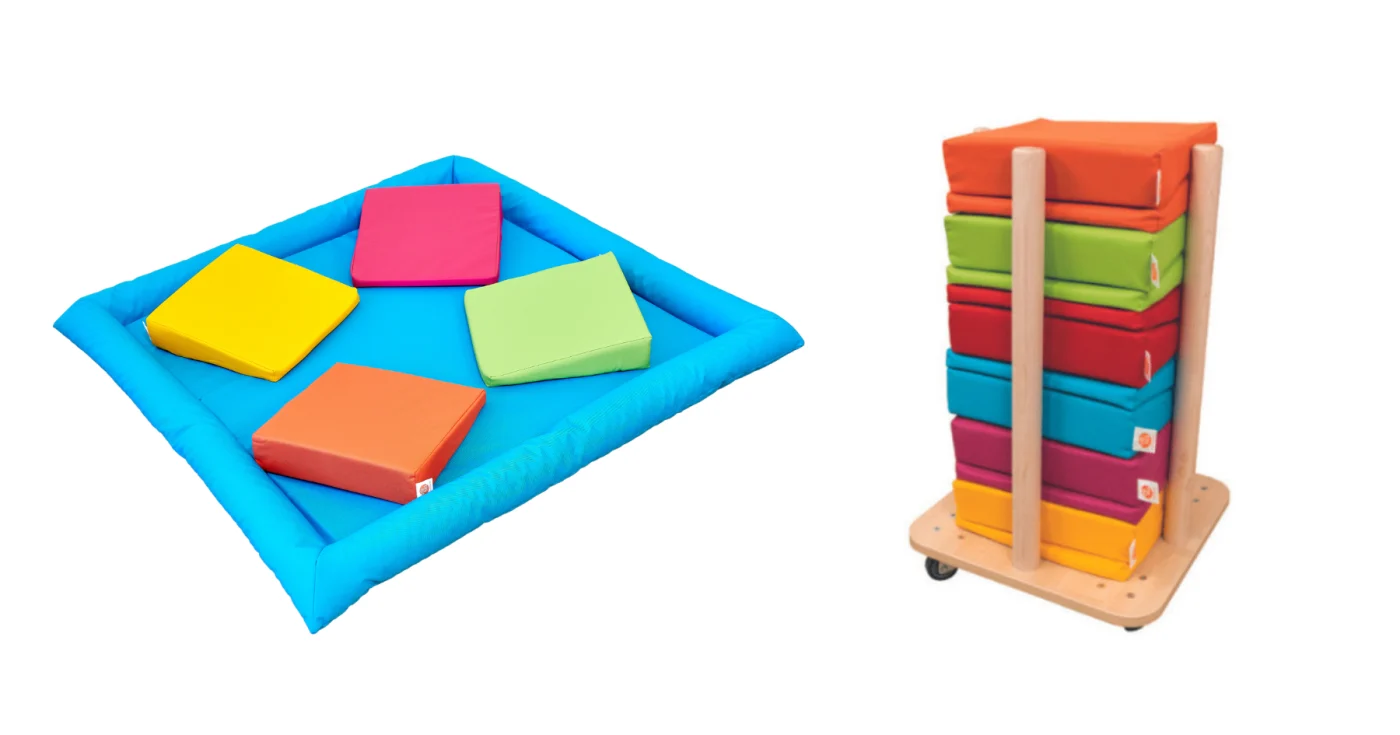 Several studies have found that historical school furniture was designed to keep the body facing forward, as it was once thought that this was the best way to retain students' attention. However, subsequent studies have found that lack of ergonomic consideration limits children's flexibility and caused difficulty in keeping still for long periods of time. 
Collaborative Learning & Classroom Furniture
Another way that school furniture can impact your classroom is by creating a more collaborative learning environment. Traditional desk-and-chair setups can create a sense of isolation and limit interaction between students. However, using more collaborative furniture can encourage teamwork and cooperation, which can lead to better learning outcomes.
Speaking of collaborative furniture…
Our Utile Whiteboard Table allows a new and exciting style of teaching in the classroom and is a great example of collaborative furniture that can help create a more interactive classroom environment. These tables feature a tilting top that can be adjusted to different angles, allowing students to comfortably work on projects or collaborate in small groups.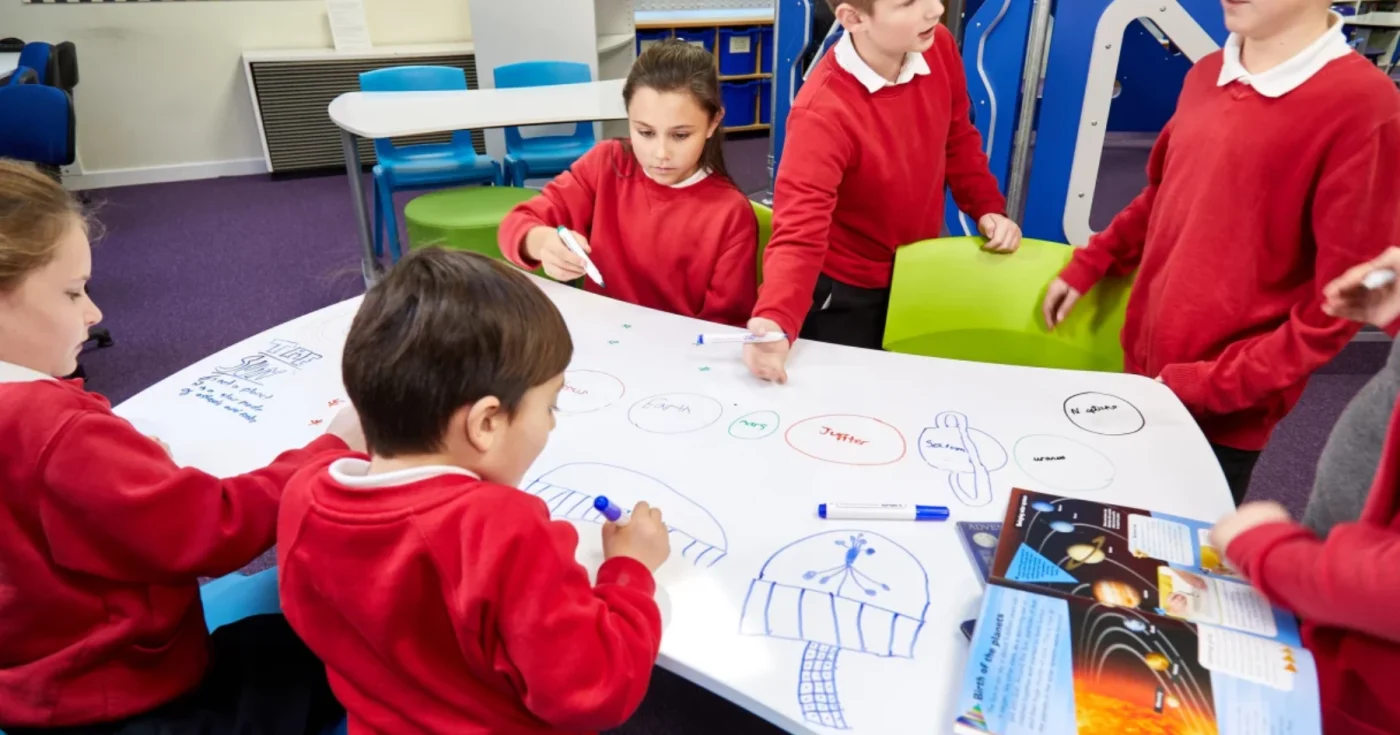 Since the table doubles up as a whiteboard, children are free to make mistakes, start over, and then flip the table up to present their work to the class, encouraging team activities and boosting confidence.
In addition to creating a more collaborative environment, school furniture can also impact the aesthetics of your classroom. An aesthetically pleasing classroom helps create a positive learning environment and makes your students feel more comfortable and engaged. By choosing furniture that's both functional and visually appealing, you can create a classroom that's practical and enjoyable to be in.
Our range of KubbyClass® Classroom Tables is a fantastic example of furniture that can add some visual interest to your classroom while still being functional. These tables feature a variety of shapes and sizes and are available in a range of classroom colours. The tables are also durable and easy to clean, making them a practical and versatile choice for any classroom.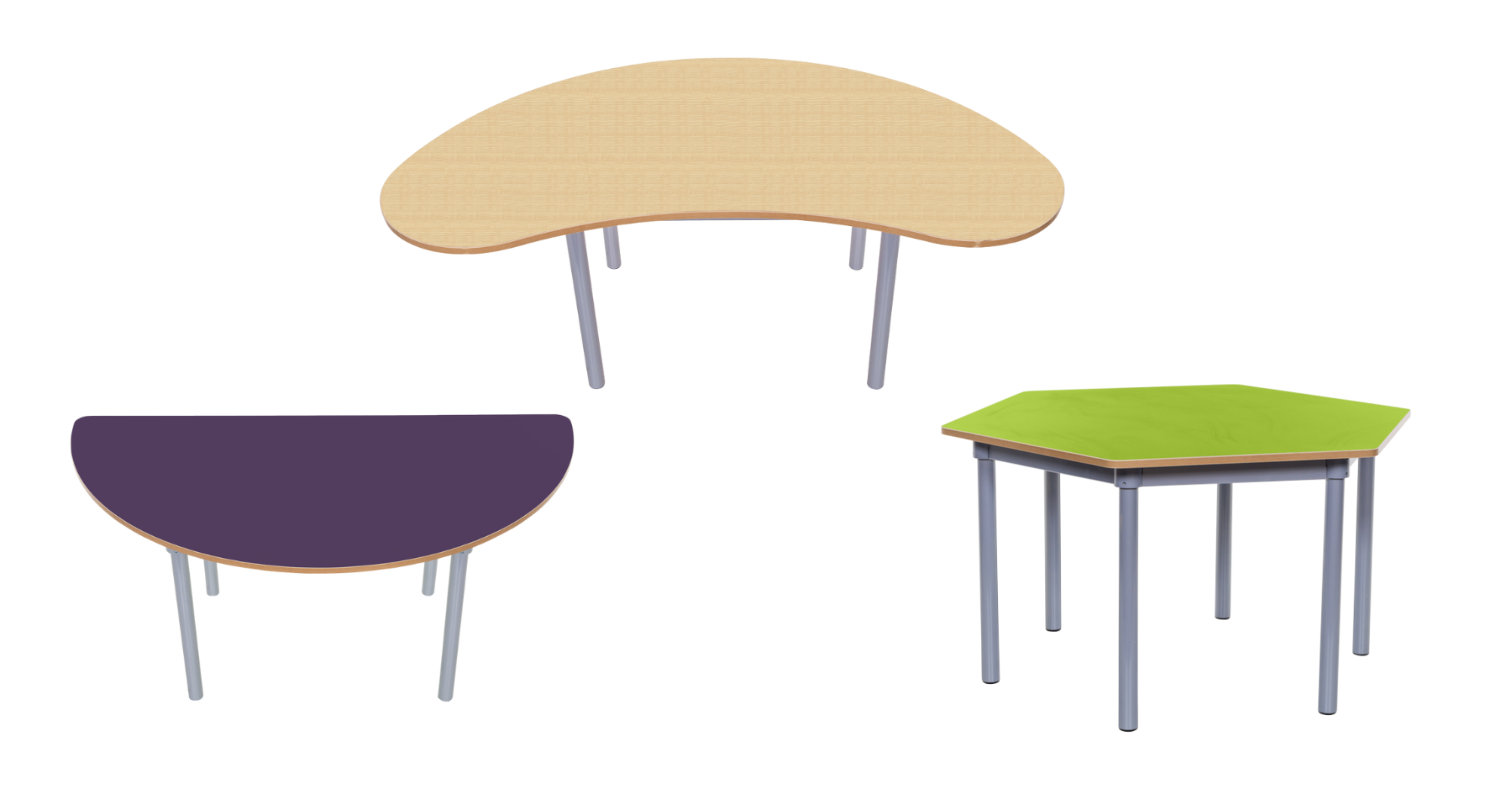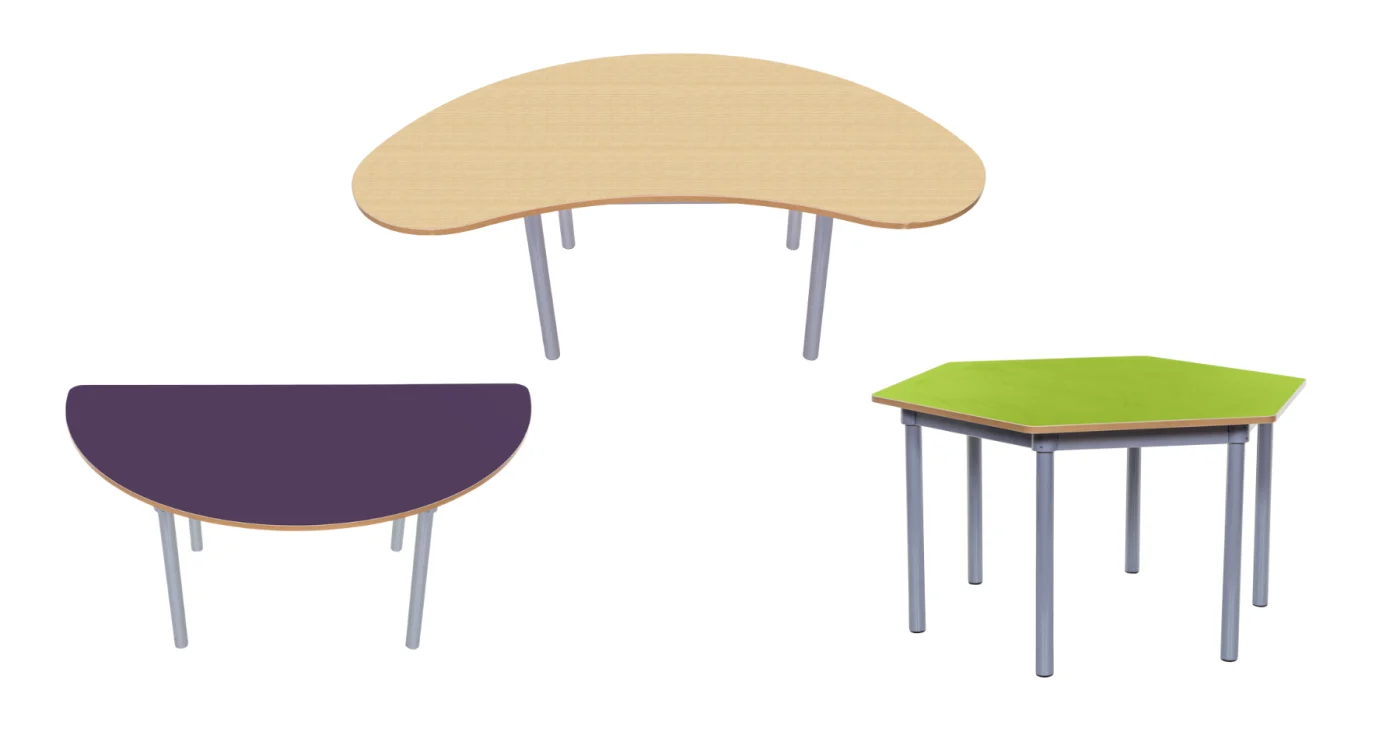 Our classroom tables pair nicely with our range of colourful KubbyClass® Bookcases too!
Bookshelves can have a significant impact on the learning environment for children. They can provide students with easy access to a variety of books and reading materials, encouraging independent reading and exploration. Having a diverse selection of books on display can also promote inclusivity and help students see themselves and their experiences represented in literature.
Additionally, bookshelves can serve as a visual reminder of the value placed on reading and learning in the classroom. Overall, having well-stocked and organized bookshelves can create a more engaging and enriching learning environment for children.
Providing Varied Learning Spaces at School
In modern-day learning environments, the focus is placed on the student, their needs, and how to best maximise their capabilities at school. In accordance with this improved perspective, we've made a list of some ideas on how to provide varied learning spaces at your school:
Equipment and areas dedicated to group discussions; making use of group furniture.
Round tables for small group discussions as opposed to rectangular, forward-facing ones.
Breakout Seating that provides comfort and ergonomically supports children's posture.
Playful spaces with bright colours and images related to what you're teaching.
Individual study spaces, like study carrels and room partitions.
Organised and central-teaching equipment, like teaching walls, to retain focus.
Lightweight furniture, easily movable by children and teachers alike.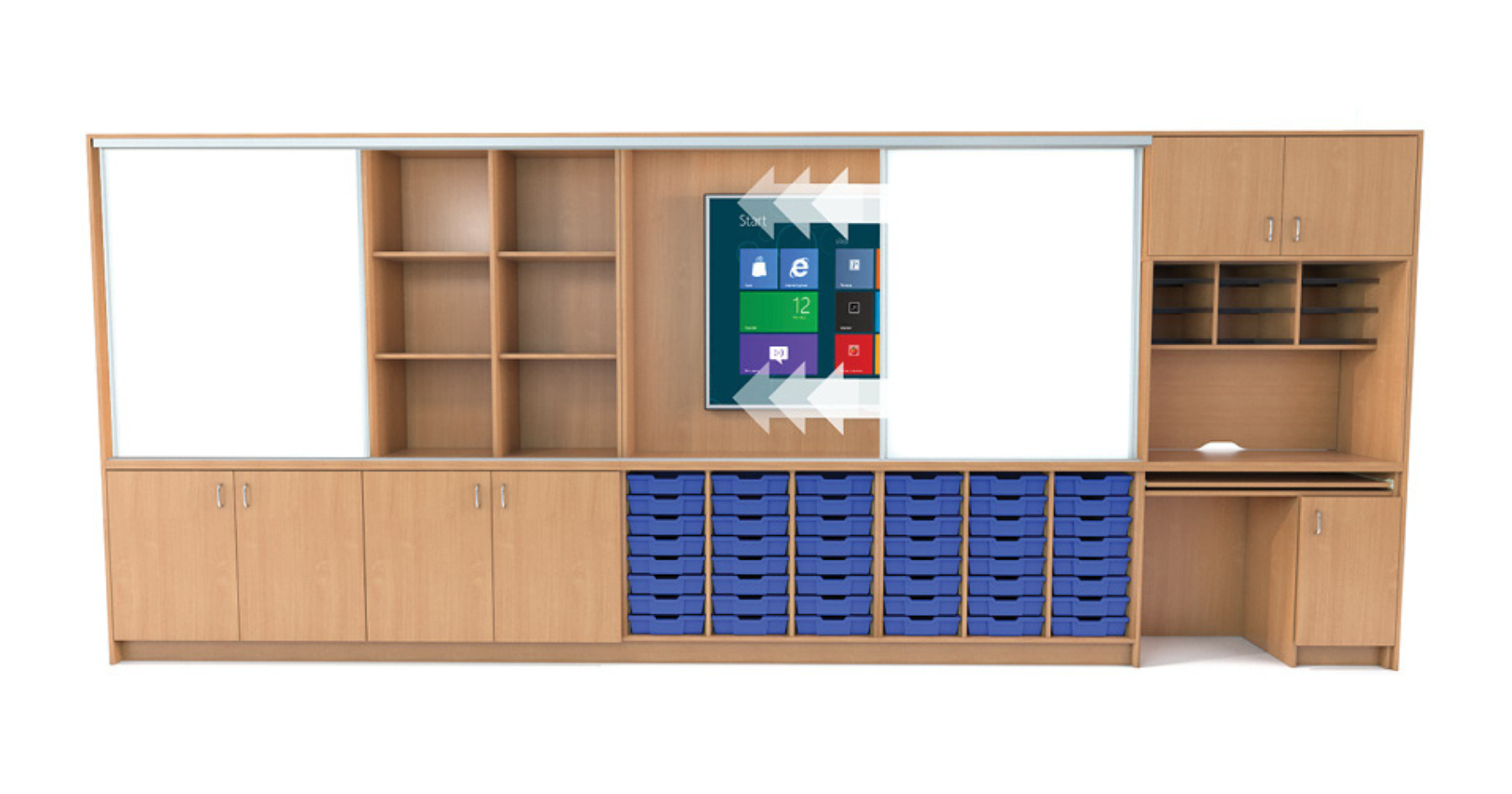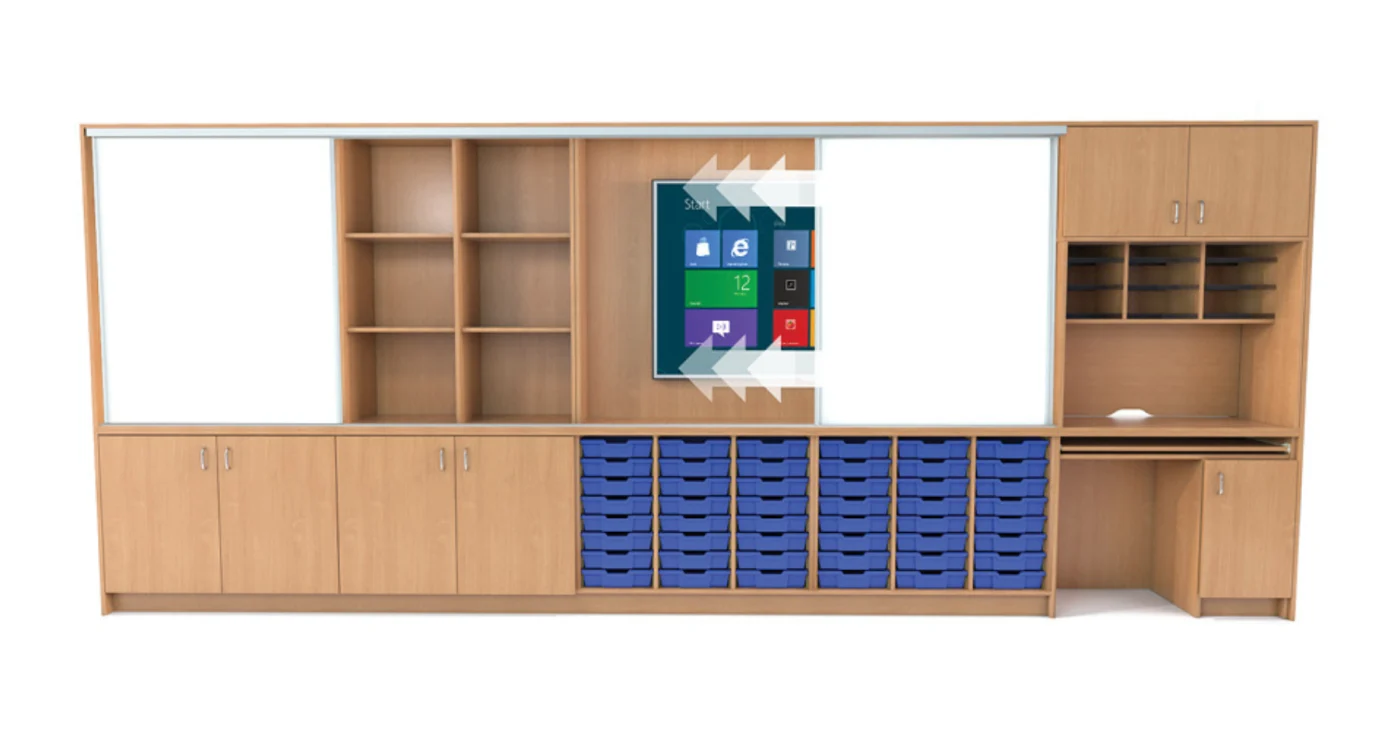 Teaching Walls play a huge part in any organised classroom and offer many positives, including storage space, interactive learning, housing for IT equipment, and offers a centralised teaching position in the classroom. You can find out more about our teaching walls here!
Not all students learn best in the same environment, so it's essential to provide a variety of seating options and spaces for different learning styles. By providing a range of different furniture options, you can create a classroom that's flexible and adaptable to the needs of your students. 
If you're looking to update your school furniture, be sure to check out our products for a wide range of options that can help you create the perfect learning environment for your students – teacher-tested, student-approved.