You might have heard the term 'Forest School' pop up a few times recently, like in the playground or perhaps it was something a teacher said. We're delving into the features and benefits of Forest School this week, and how they're paving the way for outdoor learning activities across the country.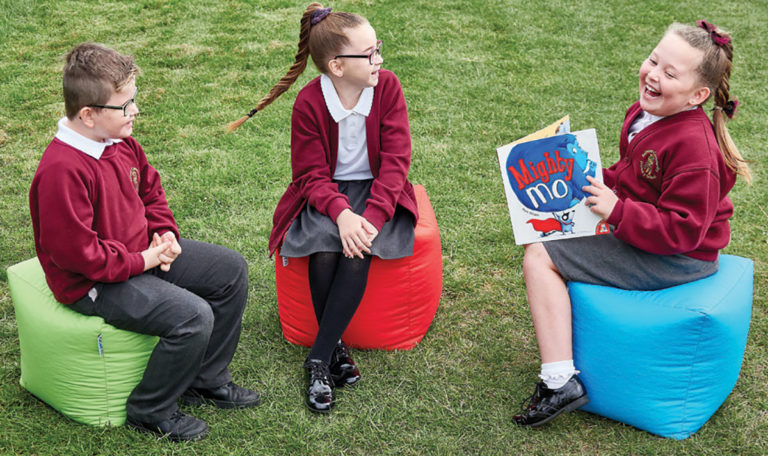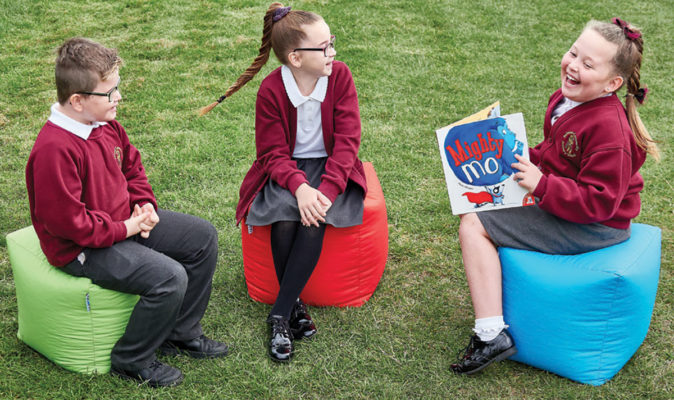 Where did Forest School come from?
Forest School is an outdoor learning model where children are encouraged to visit and explore spaces in nature to develop their social, personal, and technical skills. Danish by origin, the outdoor learning concept (Naturbørnehavens – which translates to 'nature kindergarten') began making waves during the 20th century, with the first of its kind appearing in Denmark in 1952.
This outdoor learning model is based on the idea that children learn best when they're allowed to play and explore in nature. The guiding principles include self-directed play, cooperation with others, and working with nature as it presents itself.
Outdoor Learning isn't a Quick Fix
It's more than taking kids outside for 5 minutes to complete tick-box exercises.
Forest Schools have been setup and run by professional individuals who have worked hard toward their qualifications in being able to deliver a holistic learning experience to young people through the wonders of the outdoors.
Individuals wanting to lead an outdoor school must complete a Level 3 forest school qualification and are encouraged to hold first aid training and an up-to-date DBS check.
Starting one is no easy task, though. It requires dedicated time slots and a space for the lessons to be practised, which can be difficult in areas with a lack of wildlife opportunities.
The Six Principles of Forest School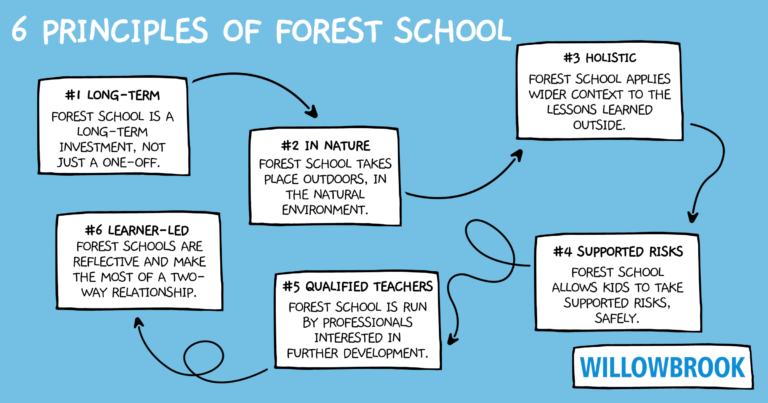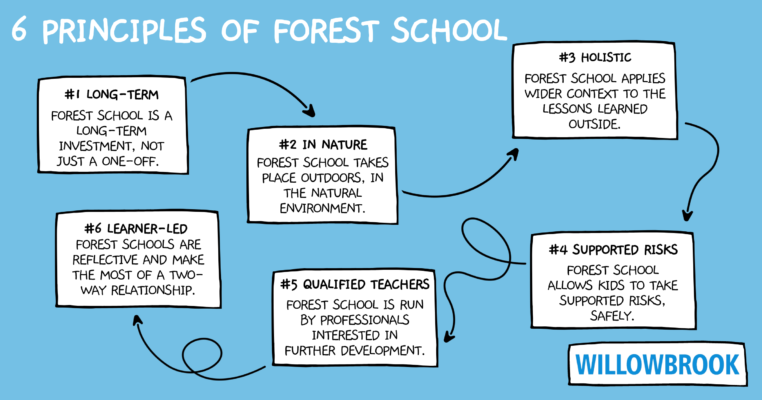 In fact, the Forest School Association (FSA) have stated that there are six principles that should be promoted to ensure a quality experience:
Long-term: Forest School is a long-term investment, requiring dedicated time to complete thoroughly. As a rule of thumb, you should attempt to run sessions at least once a fortnight.
In Nature: It's essential that Forest School takes place outdoors in the natural environment to ensure appropriate learning. Some space with trees, wildlife, and material for structures is a good place to start.
Holistic Approach: The holistic approach encompasses an all-round approach to learning, promoting concepts that link Forest School to real-world scenarios.
Supported Risks: Children are encouraged to take supported risks in the environment, encouraging confidence and proactiveness while safe to do so.
Qualified Practitioners: Practitioners are qualified and dedicated to holistic learning, having undertaken at least a Level 3 and some form of first aid training.
Learner-Led: Each lesson at Forest School is different, focusing on children's strengths, weaknesses, interests, and talents.
At Forest School, children will learn how important it is to respect the environment and others by teaching children to respect themselves, other pupils, wildlife, and nature as well as learning how to look after their own personal space.
So, they already sound fantastic… What's the benefits?
Benefits of Forest School for Early Years Children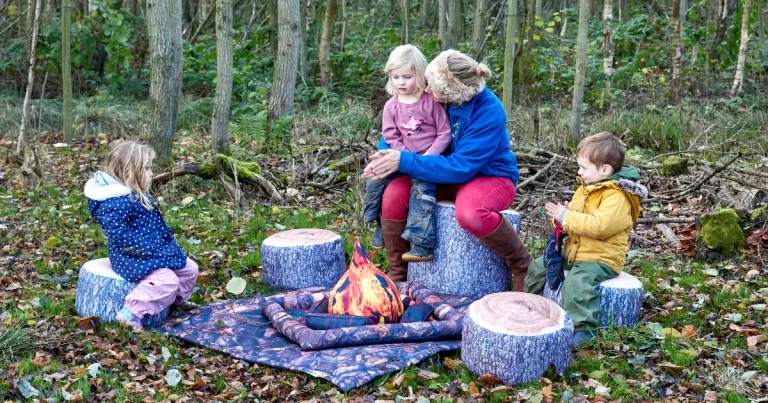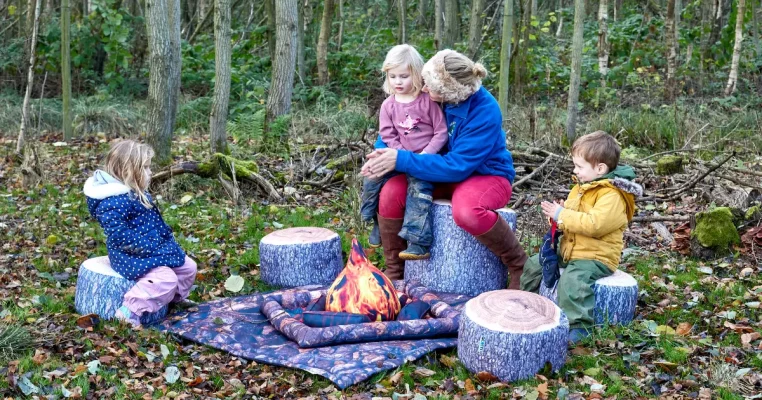 Forest schools are extremely inclusive. In fact, you can rest assured that they're designed with all children in mind – including those with learning disabilities like Attention Deficit Hyperactivity Disorder (ADHD) and Autism Spectrum Disorder (ASD).
Due to their very nature (hah, get it), Forest Schools are multi-sensory and can help young people gain independence and social confidence through a structured, holistic learning style.
Additional skills like these participate in the learner-led experience:
Improved communication
Problem-solving
Confidence building
Improved motor skills
An understanding of the world around them
Motivation and concentration
Statistics from Teachers and Educators
According to a national survey in 2019, 85% of schools currently use onsite facilities to accommodate a Forest School. This makes it fairly simple to set one up within school grounds, provided you have the outdoor space.
The survey also reported that teachers were more concerned about making Forest Schools a priority in the curriculum, and lack of information available, rather than funding the outdoor lessons.
To find your local Forest School, you can visit the FSA website which will direct you to your nearest one!