Over the summer, we had the pleasure of helping King Edwin Primary School completely revamp their school furniture. King Edwin is an awesome hub of development, where every child thrives on the opportunities and learning experiences provided.
After seeing our stunning KubbyClass range online, we liaised with the school to get all the information needed to meet their needs. Mr. Callaghan-Wetton told us he wanted to create an inviting and supportive environment that embodied the school's love of reading – so that's exactly what we did.
Commence Project King Edwin
With the brief in hand, our team began working on potential design ideas for their new furniture and how to give their library and classrooms a completely fresh look that complimented the talented and dedicated team of staff there.
What began as a few sketches and phone calls became a full-fledged project, with tons of new furniture delivered in time for the school year. From bookcases to soft seating, our team worked diligently to provide multiple solutions for the school, including some bespoke pieces to accommodate their needs.
Why did they choose Willowbrook?
Mr. Callaghan-Wetton and the teachers at King Edwin thought the products we offer looked sturdy and aesthetically pleasing.
Spoiler: they weren't disappointed.
At Willowbrook, we pride ourselves on sourcing the best and most efficient materials to construct robust and long-lasting furniture for schools and educational institutions all around the UK.
Unlike other manufacturers, we offer bespoke units to suit the customers' needs. One thing that appealed to King Edwin was our ability to print directly onto the material directly, meaning their fantastic school logo could be displayed on their new school furniture, giving that custom feel to their new furniture.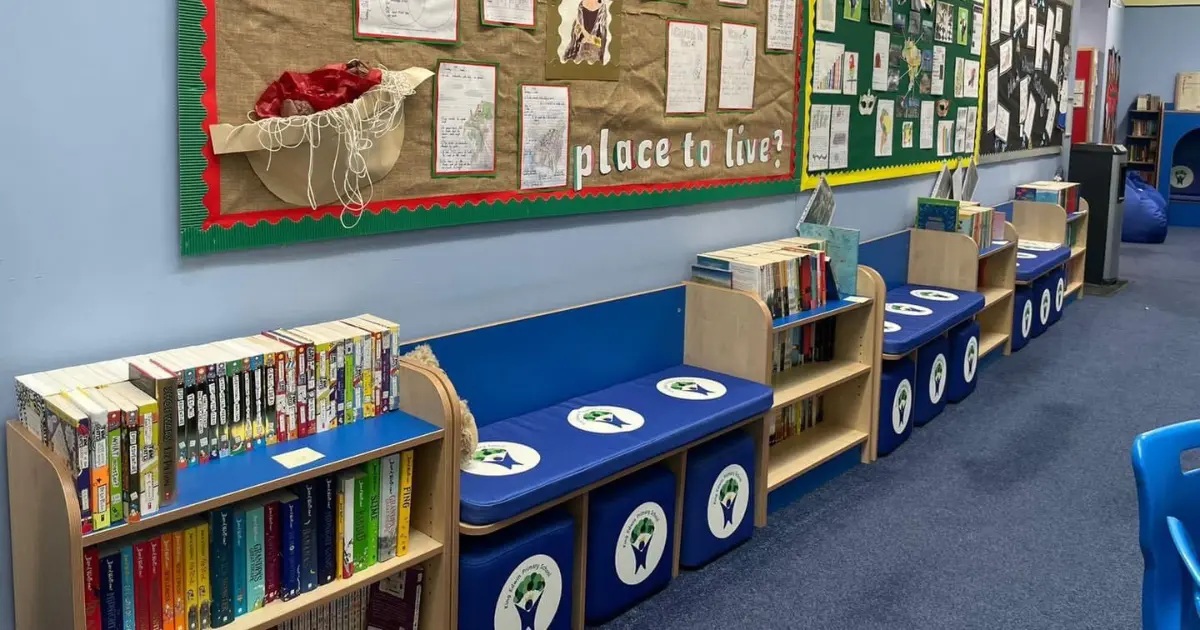 When asked what they liked most about our range, this is what the head had to say:
"I feel that the range is aesthetically pleasing, but it isn't too 'corporate' in design. Sometimes we focus too much on creating environments that are very much designed from an adult perspective."
The Results
With the summer holidays over and a few weeks of solid use under their belt, we thought we'd check back with King Edwin to see how their new furniture was received by our most important critics – the teachers and children.
Teacher's Response to the New School Furniture
We're happy to report that the staff at King Edwin felt extremely positive about their new furniture, with them stating how lucky they are to have such a lovely environment to work in. From the colours to the cost, the teachers reported that the look and feel of the whole school had been rejuvenated – all thanks to some new furniture.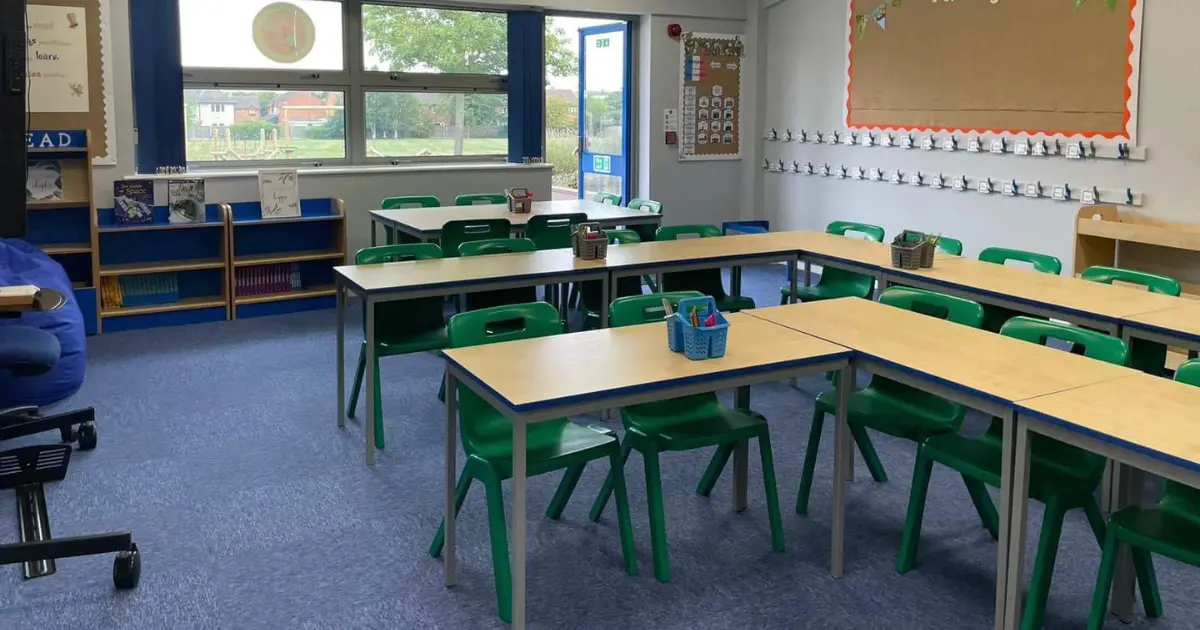 Children's Response to their New School Furniture
Over to our harshest critics, the children themselves.
Thankfully, we can continue manufacturing as the comments from the children at King Edwin have been just as wonderful as their teachers. The children are "over the moon" with their new library, classroom furniture, and intervention spaces!
"Our children LOVE their new environment! It sets the tone and enables the children to explore their reading interests."
Final Thoughts from King Edwin Primary School
When asked for a final statement, this is what Mr. Callaghan-Wetton had to say:
"Willowbrook is without question one of the best companies that I have had the pleasure of working with over the past 20-plus years that I have worked in education. I have led several new build and refurbishment projects in our sector and can honestly say it's been a pleasure working with Willowbrook over the past 6 months."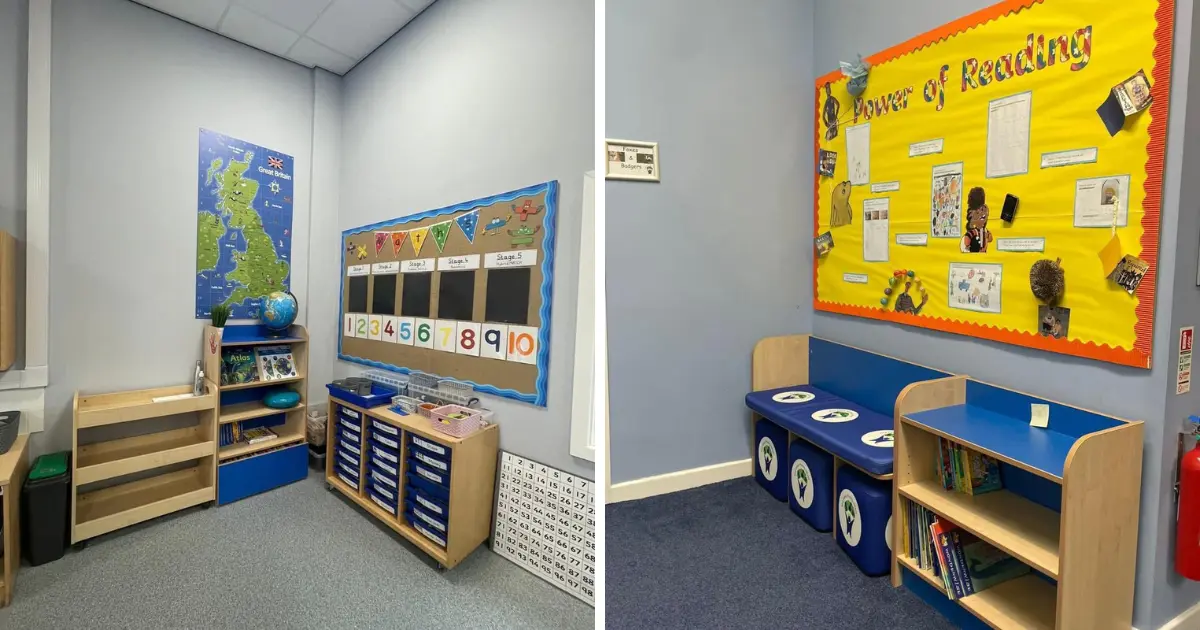 Well, what a success that was. Another school is extremely satisfied with Willowbrook!
If you're thinking about completely restyling your school, no project is too big or small, just get in touch and we'd be happy to give you a competitive quote.